Robonoid Tony is fighting robot.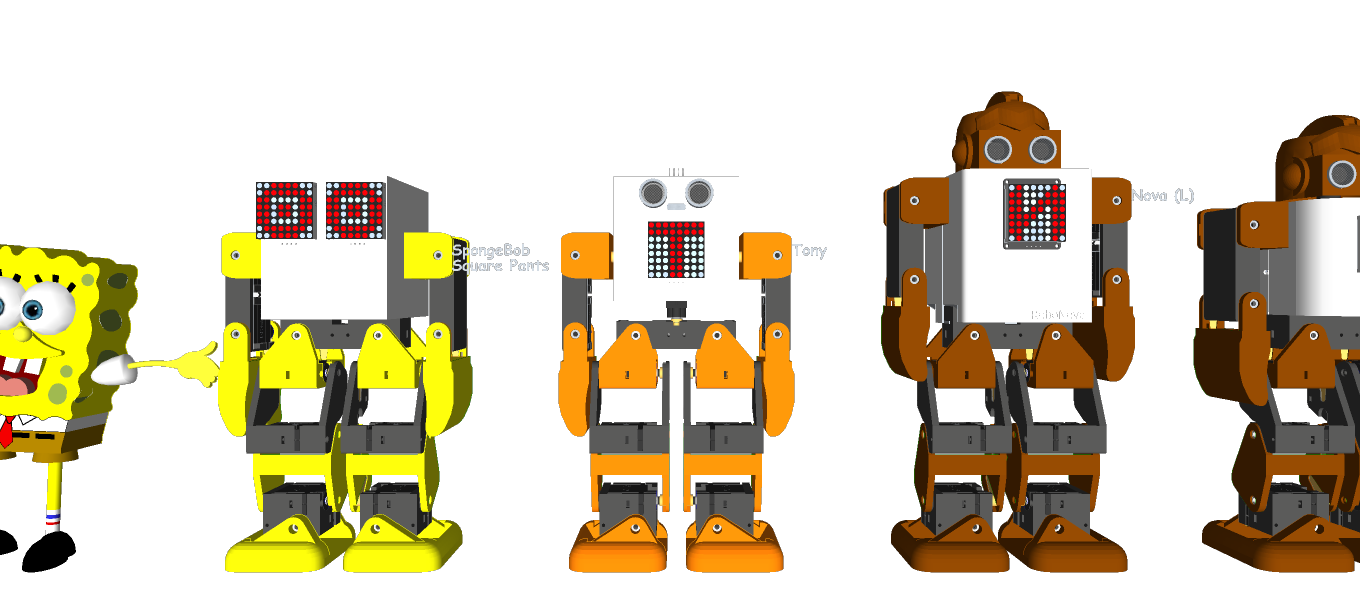 Born for Success
Fight for Glory
Show your opponents that you're the true robot master!
Undergoing countless adjustments. Enduring intense metal-clashing fights. Winning countless battles and earning deafening cheers. After 5 years of trial by fire, we present you with Super Anthony!
Champion's Choice
The unbeatable fighter of world-class, ROBO-ONE robotic tournament champion.
Hard and Durable
Strong, anodized aluminum body with a matte black finish.
Powerful and Agile
Equipped with a powerful 45 kg-cm servomotor and tailored with a 15-axis structure.
Dynamic
Create your own moves and design apps to incorporate your phone's functions.
Ultra-Strong 45 kg per Servo Punch Force
Super Anthony is equipped with 15 patented, steel-geared IQ4516HV servomotors, delivering overpowering torque to every part of his body.
5 Features
His servomotors are engineered for high voltageand a low current, extending its lifespan and performance.
His steel gears can endure high torque, further guaranteeing him a long life.
His integrated output shaft boosts accuracy without needing to return to zero position.
His modular panel and pluggable RCA connector sets make repairs simple.
Anodized aluminum body, makes him strong and durable.
Join the Robotic Revolution
Super Anthony is part of the global STEM education trend, teaching you:
Your Champion in the Robotic Age
Every heavyweight in the arena has their own finishing move. What's yours?
Customize your Super Anthony by downloading InnoBASIC Workshop and App Inventor to create your own killer movesand program features of your phone like image recognition, GPS,voice activation, and much more to Super Anthony!
Super Anthony is now LIVE on Kickstarter !!
Specifications
Phone clip
Joystick
USB cable
Batteries Charger
Innovati Servo Commander 16
Up to 16 servo motor output interfaces
Support InnoBASIC Workshop IDE program development environment
Support Software Fine Tuning Servo Motor Initial Position
Support motor speed control function
250 built-in servo memory spaces
Highest resolution up to 2μS
Robotic Frame                      
Aluminum alloy
Weight                                  
4.6 lbs/ 2.1 kg
Dimensions (H x W x D)       
14.9″  x 9.4″ x 4.7″ / 38 x 24 x 12 cm
Servo Motor                          
IQ4516HV x 15
Controller                              
2.4G Hz wireless joystick /                                                                Bluetooth remote control
​
Development                         
Windows
Environment 
Texas Instruments CC2541 Low Power Bluetooth 4.0 Module
Operating Frequency     
Remember Memory     
Support Service          
Bluetooth Certification  
2.4G Hz ISM band
256KB
Standby current 400uA~1.5mA in auto-sleep mode, 8.5mA during transmission
​
ROHS REACH
(supports hardware Bluetooth 4.0 version)